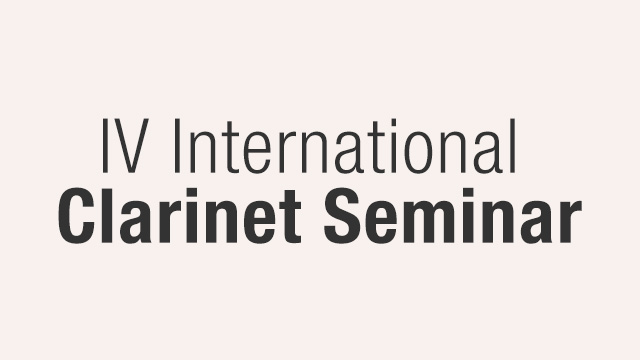 1st meeting: December 2013, 13th to 18th
2nd meeting: May 2014, 12th to 17th

At the end of the second meeting of the IV International Clarinet Seminar, there will be the possibility, that Professor Yehuda Gilad will select a talented clarinetist to continue clarinet studies at the University of Southern of California (USC) in Los Angeles on the next courses. It will be the student responsibility to follow the regular admission process that USC establish for international students. The student might be recipient of a partial scholarship from USC in accordance to the degree that he or she would attend.
El 1º será del: 13 al 18 de Diciembre 2013
El 2º será del 12 al 17 Mayo 2014

Al final del segundo encuentro del IV Seminario Internacional de Clarinete existe la posibilidad de que el profesor Yehuda Gilad seleccione a un clarinetista para continuar estudios en la University of Southern of California (USC) de Los Angeles en el futuro. Será responsabilidad del estudiante seguir el proceso normal de admisión que USC haya establecido para estudiantes internacionales. El estudiante podrá ser receptor de una beca parcial de USC de acuerdo con la titulación que éste realice.